Summer is about to be over in Manila, giving way to a succession of typhoons, but it doesn't mean we ladies are excused from maintaining proper hygiene. There's a newcomer in the depilation arena, and it offers quick hair removal services without the intolerable pain!
Here's how I chose Whipped: After finding out last week that I'd be going to Laguna for a swim, I felt I just needed to find a hair removal salon within my area. On weekdays I live in Boni, but on weekends I'm at my parents' in QC. Since I'm saving money for my wedding, I can't just drop a lot of cash on wants, and hair removal unfortunately generally lies in the wants category. Lucky for me, Whipped gave me an offer I couldn't refuse!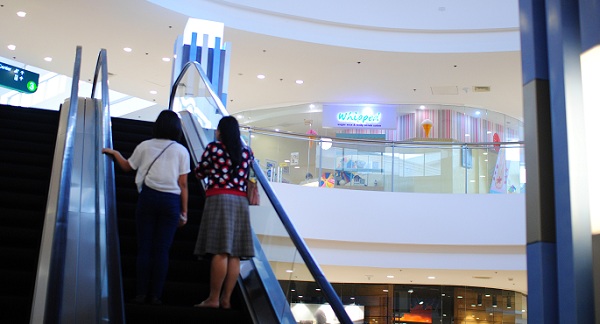 How I found Whipped: The salon is on the 3rd floor of Fairview Terraces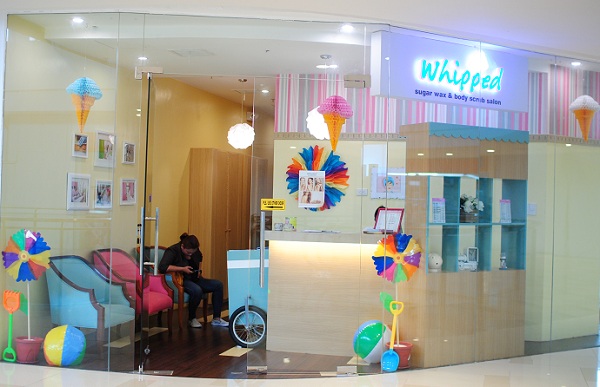 How fun is this?!
The Whipped Experience
Who doesn't like desserts? I just really like Whipped's interiors. It's like an ice cream store for your skin. I'd love to know if the other branches also feature bright and colorful decor!
There's no denying this desserts concept is adorbs. Whipped even offers sugaring packages with deliciously sweet names!
Whipped Dessert Packages (as of May 14, 2016) 
Chocolate chip (eyebrow, upper lip, underarm) – Php500 (female) | Php650 (male)
Butter pecan (bikini, half leg, underarm, eyebrow) – 1100 | 1350
Strawberry fudge (bikini, full leg, underarm, eyebrow) – 1300 | 1450
Cherry vanilla (brazilian, half leg, underarm, eyebrow) – 1400 | 1500
Queen-cholic (brazilian, full leg, underarm, eyebrow) – 1600 | 1750
For my bikini session, Ms Grace, my beauty technician, used sugaring wax and a little post-session cream.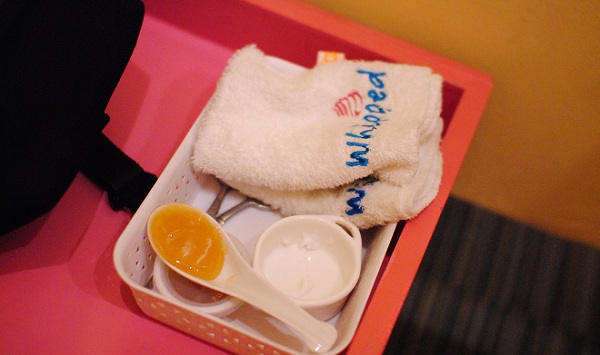 She first kneaded the wax to warm it up a bit with her fingers, then proceeded to remove the scraggly bits that could potentially show up when I wear my swimsuit. Hair was pulled out quickly, and pressure was immediately applied to help relieve the sting. I casually checked in the Whipped Facebook page, browsed IG and chatted Grace up while waiting for the session to finish. It was quick.
The Verdict
Ambience 4 out of 5 stars
Staff 5 out of 5 stars (courteous and nice!)
Service 5 out of 5 stars (very reasonable rates, quick execution)
Location 4 out of 5 stars (Fairview may be too far north for some)
Overall 4.5 out of 5 stars
The bikini wax session cost only Php350, and I'm happy to say that the session only took less than 30 minutes! I'm usually a little bit more sensitive at the end of my cycle, and despite my sensitivity I was able to tolerate the session really well! Granted, I've had my bikini area waxed several times before, and I've experienced different kinds of pain. My session at Whipped, however, was one of the least painful I've had.
I got whipped!
Location: 3F Fairview Terraces (fronting JBL), Fairview (beside SM Fairview)
Other branches:
2F Commerce Avenue Wing, Alabang Town Center
2F Eight Forbes Town Center
Facebook: https://www.facebook.com/WhippedSalon/
For Appointments: 0917-240-5330 | 931-12-8