A few weeks ago, Happy Days Club sent me a package via Xend. The package was heavy–clearly filled with a lot of goodies–so I was thrilled to rip open the package and see what was in store for me. For those who haven't tried the Happy Days Club subscription service, here's something to look forward to: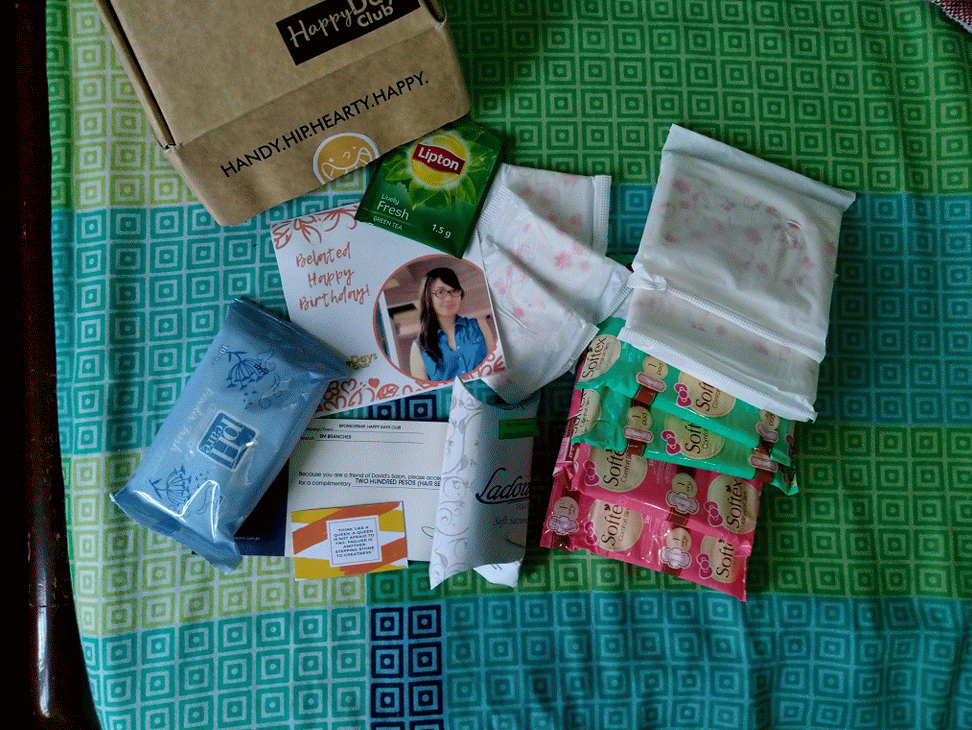 Clockwise from top: Lipton green tea bag, Softex Hello Kitty panty liners, Softex Hello Kitty napkins in different variants, Ladouce tampon samples, David's Salon GC worth php200 (birthday gift <3) and pH Care wipes. The liners, napkins and tampons can last me about 3 days, which is enough, since lately I've only been bleeding for 2 days a month.
A 30 ml bottle of Scent Swatch's Pink Sherbet – the right fruity-floral fragrance that's fun, feminine and young.
Honey and Sea Salt Nutso and ChocoNutso– really awesome sugar coated peanuts!!
Aurora's Choice Salted Caramel Spread – a jar won't last long–it's super addicting!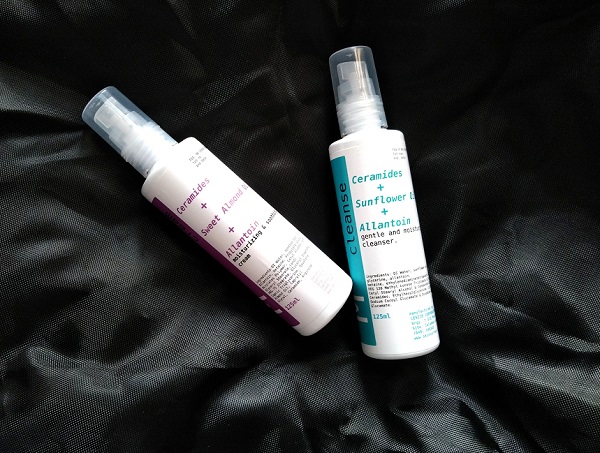 Skin Correct PH's M Gentle Cleanse and M Emollient Cream – together they're a php650 value!
One of the things I like about every box is the inspirational quote that comes with it. <3 Thank you, Happy Days Club for being this thoughtful to your members!
The Verdict
Overall I'm very happy–more like ecstatic–that I received these goodies just for getting a year older!
Having a goodie box shipped to my house is super convenient and very much needed by working moms like me. I mean, who doesn't want to cut down the number of hours spent/wasted going through traffic, parking and waiting in line at the grocery store???