The RTL CBS Summer Fair 2016 is back on its second year, and mall goers can expect nothing but twice the fun experienced last time. Check out the Summer Fair from May 21 to 22 at the Eastwood Mall Open Park.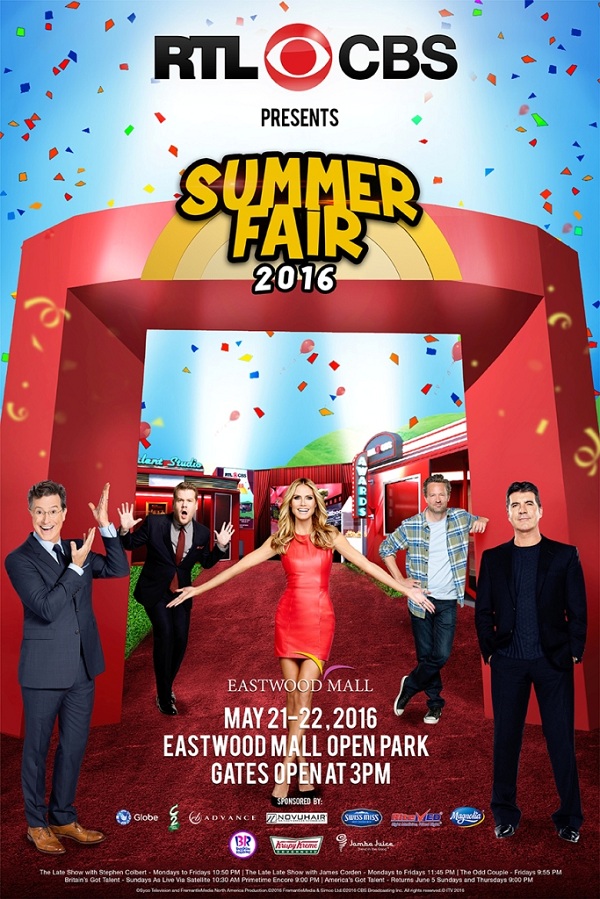 Here are things to expect:
This mini-festival brings the excitement and thrill of hit shows like Britain's Got Talent and The X Factor to life! Various attractions are designed to give guests an immersive multimedia experience.
Live out your dream to become a top America's Got Talent finalist at the RTL CBS Entertainment Talent Studio, a booth that puts the spotlight on you. It's as if you were belting out on the big stage yourself!
The Awards Photo Booth will treat you to an A-List red carpet pictorial just like your favorite stars. Exclusive screenings, temporary tattoos, cotton candy, and ice cream carts will also be made available if you're looking for a little more fun on the side.
The network has partnered with Globe, Eastwood City Mall, Baskin-Robbins, Krispy Kreme, Jamba Juice, San Miguel, Magnolia Chicken, C2, RiteMED, Swiss Miss, Novu Hair, and Ever Bilena for this year's Summer Fair. RTL CBS Entertainment is available on SkyCable channels 53(SD) and 196(HD), Destiny Cable channel 53, Dream Satellite channel 17, and Cablelink channels 37(SD), 313, and 800(HD).