Out of gratitude, I'm giving a shout out to all these baby care essentials I discovered mostly online (because I'm millennial like that). I've made lots of shopping mistakes over the past 9 months, but here are some of the goodies that I don't regret having tried/purchased at all. And I don't mind purchasing these again!
Sacred Newborn Cleanser - You know how babies should stay away from chemicals as much as possible? If you use Sacred then you are cleaning her skin with possibly the mildest cleanser ever! It's fragrance-free, paraben-free and definitely hypoallergenic. A bottle can last several months, so it's sulit.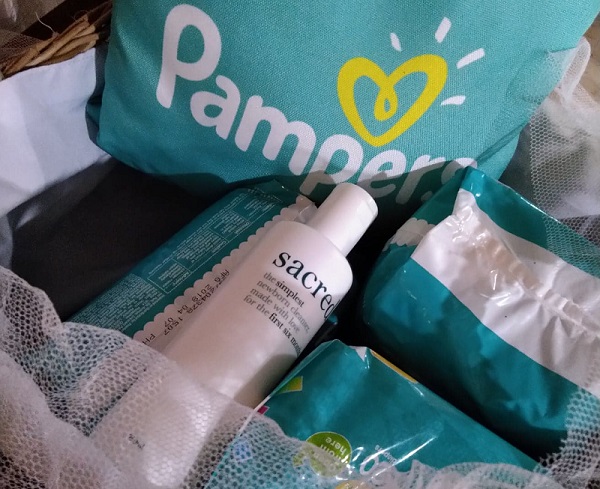 Smart Steps Baby Bottle Cleanser – The Smart Steps brand is actually extremely affordable. I like that the bottle cleanser leaves a clean, nearly unnoticeable scent, and baby bottles are left squeaky clean. Only php483 for a set of 250ml refills is not bad, right? Plus its 900ml liquid laundry detergent costs only php99. Got to be the cheapest in the market!
Tiny Buds Newborn Laundry Wash – This brand is on the more expensive side, but its liquid laundry wash just smells so heavenly, indulging in some clean baby clothes that smell so good wouldn't hurt right? An 850ml refill pack costs Php250.
Watsons Cotton Balls - A pack of 300 will only set you back php66 so this is such a good deal especially if you have an SM Advantage or BDO Rewards card.
Oyako Baby Nail File – This glass nail file is waaay cheaper than the Baby Goal ones, and yet they're essentially the same. I got three pieces in various colors in case I lose one. I did lose one, unfortunately, and every chance I get, I trim baby's little nails! The only downside is that it can take a long time to trim each nail. Using an electric nail trimmer will make the job done faster.
So there. Those are the babycare items I really like so far. I'll be updating this post to remind me to repurchase these things when needed.