When it comes to skincare, it's always better to err on the safe side and avoid unnecessary ingredients from touching your skin. I suspect that's one of the reasons why constant hydration–drinking simple water as often as possible–is already a mantra when it comes to healthy and beautiful skin. The simpler, the better. And with the hot, humid weather and the dirt and pollution that we come in contact every day, don't you think our skin deserves to recover too every night?
SkinCorrect PH offers just that–good stuff for the face (and you know how the skin on our faces tend to be more sensitive than the rest of our body!)
No perfume, just the basics plus nutrients to keep our facial skin clean and in tip top condition against the harsh elements in the Philippines.
Thanks, by the way, to my Happy Days Club family for sending this power duo! #sponsored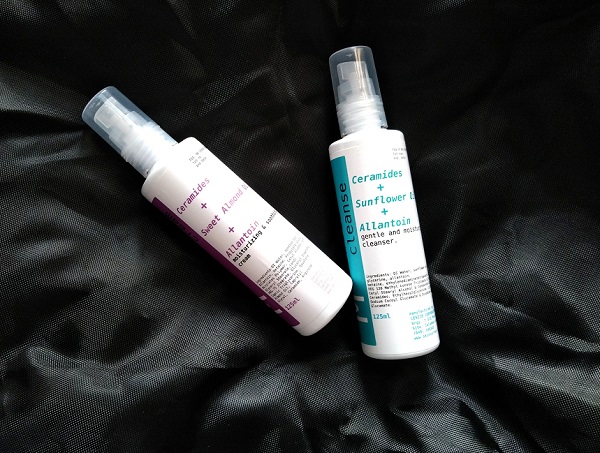 I got the M gentle cleanser and M emollient cream to test, and I found that this pair is an affordable option for ladies who are on a budget. Both products together help clean and moisturize. For background, I've got generally dry skin that tends to be sensitive to changing weather, hormones and harsh chemicals.
Here are my thoughts on the pair after twenty days of use:
M Gentle Cleanse – 125ml
I love the simple white pump bottle as packaging. It's opaque to protect the ingredients, plus hygienic since it comes with a pump. I love that I can control the amount of product I use every day because of it!
Plus all the ingredients can easily be found on the label.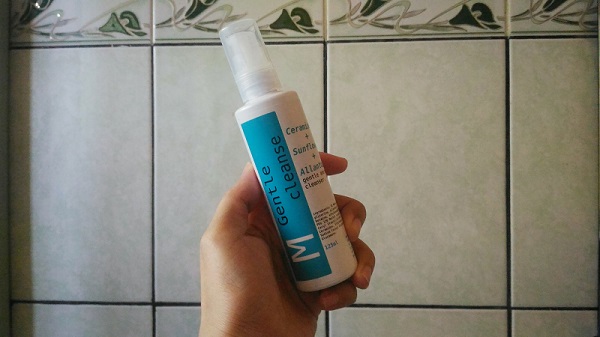 The cleanser has a somewhat oily scent, which I assume come from the sunflower oil. The consistency is smooth, and it doesn't lather as I would expect from oil-stripping cleansers.
In my opinion, just a pea-sized (single pump) amount is enough to clean the entire face. Once rinsed, the cleanser leaves the scent on my skin, even on my hands after washing! It also feels like an oily film covers my skin afterwards.
M Emollient Cream – 125ml
Compared with the gentle cleanser, the emollient cream features a slightly stronger scent and creamier consistency. Also, I found that two pumps are needed to get enough product to cover my face, from forehead to neck area.
There's no sticky feeling after each application, and my skin feels more supple after three hours or so. I like that my skin never reacted to the ingredients, at all!
Even during days that have bee more stressful than normal, my skin remained moisturized. I've also forgotten to moisturize my face one day and seen the difference between skin that's dry and flaky and skin that's protected with SkinCorrect!
Results Say It All
Ever since I got a baby I've been incredibly cautious when it comes to skincare, since I don't want any chemical from affecting my baby, from fetus to newborn. Before SkinCorrect I usally only cleanse my face with water or expensive hypoallergenic products like Physiogel or Cetaphil.
At least now, based on these pictures, I can have good skin that's almost like my baby's, using products that are locally made and far less expensive than the heavily marketed brands.
My only issue would be the oily scent. Other than that, I'm happy I could still make selfies even though I'm losyang, because of how my skin remains looking good.
No makeup necessary!