Lifestyle Manila is not about the glamour and the allure.
It is all about the various products, establishments, promos and events available to people from Manila.
The owner of this website is, in a word, a nut. Ethel to her co-workers and Kax to her friends, she dabbles in all sorts of offbeat, strange and neurotic. She tells funny stories waaaay differently from time to time, possibly due to her unpredictable mood swings.
She is certainly a writer, though. She loves painting pictures with her words and enjoys going where her heart takes her, but this hardly happens frequently enough to keep her satisfied with life.
/end talking in the third person
Hey there, Christopher de Leon approves! (I'm hoping)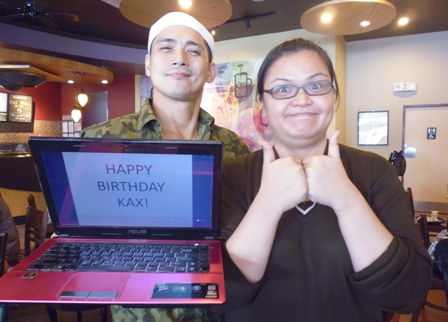 Well at least Bad Boy Robin Padilla does! (Thanks Julie!)

As well as Bobby Andrews!
And look, even Railey Valeroso of Click!
Enjoy my ramblings here and keep on smiling and enjoying life! You can also head to the F.A.Q.s section of this blog to learn more about me.
Some of my works include:
 "New Works, Bold Moves." Contemporary Art Philippines. March 2013:28-32. Print.
Follow me on Twitter, and see if I follow back! We can also be friends on Google+.
Thanks for visiting!
If you have a request, suggestion or invitation, kindly visit the contact page. Have some extra money, food or clothes you'd like to donate to charity? Here are a few suggestions.