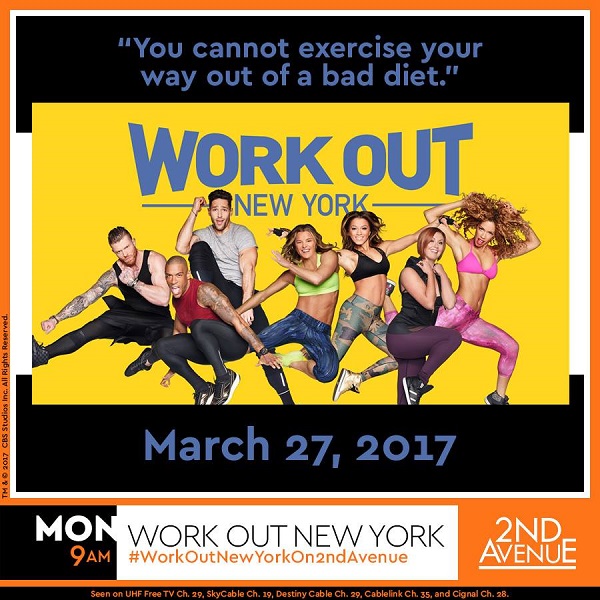 Tune in on Monday to catch the first episode of Work Out New York. This show chronicles the everyday lives of some of New York City's top trainers, Lindsey Clayton, Joe Lazo, Layla Luciano, Lena Marti, Noah Neiman, Courtney Paul, and Holly Rilinger, as they compete to land top clientele.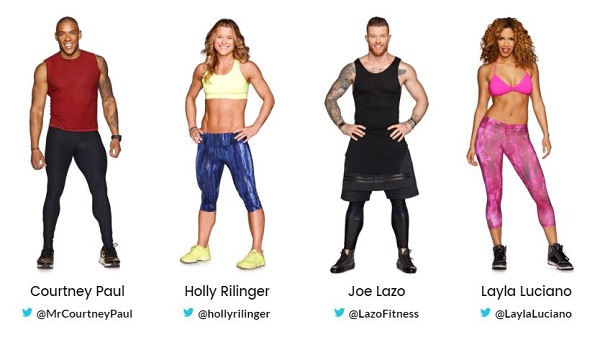 And we all know how difficult it is to work out regularly… Heck, I tried boxing, pole-dancing, weight-training, yoga (and most recently anti-gravity yoga), and I couldn't get myself to turn any of these activities into a habit. It's a challenge for the average person.
So think about the pressure (the intrigue, rivalry and jealousy) on these trainers to be in tip top shape physically and even emotionally so they can become personal trainers to New York City's wealthiest residents. I'm sure this series will not only be #fitspirational.
Don't miss the premiere of Work Out New York on 2nd Avenue – Seen on UHF Free TV Ch. 29, SkyCable Ch. 19, Global Destiny Cable Ch. 29, Cablelink Ch. 35, and Cignal Ch. 28- on March 27, Monday, at 9 PM. Join the conversation at #WorkOutNewYorkOn2ndAvenue.
For more info about the latest reality shows and whatnot, check out 2nd Avenue on http://2ndavenue.ph/, like/follow the network on www.facebook.com/2ndAvenue, or follow on Twitter via @2nd_Avenue and on Instagram via @2ndavenuetv.