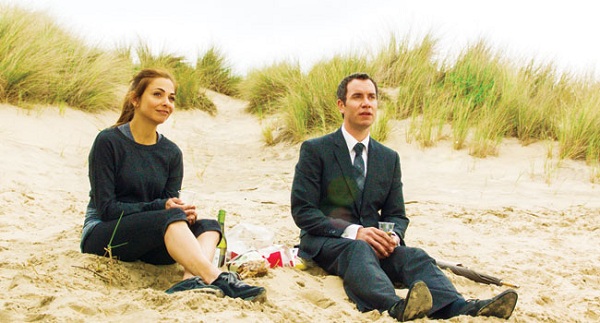 Let's give it to award-winning director Mike van Diem to, along with co-writer Karen van Holst Pellekaan, dream up a refreshingly original movie about an unlikely pair. Granted, the script needs a bit more polish, but the main plot is there, and the brilliant performances of stars Jeroen van Koningsbrugge, Georgina Verbaan and Henry Goodman help lift this movie's ratings on iMDBb to a respectable 6.6 out of 10.
Upon his mother's passing, eccentric multimillionaire Jacob van Zuylen de With (Jeroen van Koningsbrugge) decides to leave this earth through any means necessary. For the longest time he had been feeling out of place, and believes that the only real escape is death. After signing an agreement allowing a mysterious organization to end his life, falls in love with Anne de Koning (Beeld & Geluid Award nominated actress Georgina Verbaan), a young woman who so happened to share the same sentiment. Trouble (and hilarity) ensue when he suddenly decides to renege on his contract and spend his life with Anne.
Intrigued? Catch the movie on May 11, 2016! That's right after the presidential elections!
Watch the trailer below.
Released by: Solar Pictures