Just had a marvelous trip to Tagaytay last weekend (June 14-15, 2014) and it was, for the most part, perfect since it was the first time my parents actually allowed me to spend the night out-of-town alone. But then again, my travel buddy Ada Lopez was there throughout my–ahem–journey to the "unknown", and needless to say I had a blast.
Touchdown beybeh!
Obviously I wasn't able to take enough pictures during the entire trip, and I wasn't able to take pictures of some of the places I've been. I'll make sure I post everything I remember, though, to make sure my future self will never forget about anything. That's how awesome this trip has been.
Pancake House's cheese sandwich, not egg sandwich, silly.
After spending about three hours on the road (half the time was spent in a van bound to Tagaytay, the other half looking for public transport that can take us there), Ada and I reached Tagaytay already delirious from hunger. So after checkin in, we took a quick jeepney ride to Magallanes Square, where we had our late lunch at Pancake House. The food was a bit more expensive than in Manila.
My favorite cinnamon toast! Thanks, Martin!
Ada was gracious enough to pay for lunch. Huzzah! Thanks Ada! I heart you.
Pancake House's ceiling was nifty.
To save money, we walked back to the hotel. Magallanes Square was easily just about 100 meters away from Lake View Hotel anyway. We found a road accident, so I took a picture (like a tourist).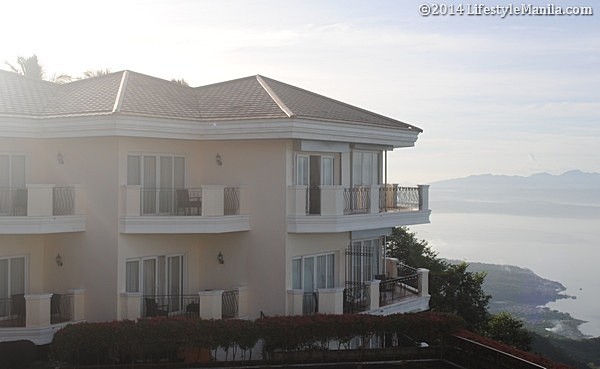 The room we got has a spectacular view of the Taal Lake. It's pretty awesome.
After spending some time at a nearby grocery store (in Summit Ridge) Ada and I walked back home and tried to dip in the pool. It turned out to be a bad idea because the hotel doesn't have heated pools. We instead turned the bath tub into some kind of therapeutic jacuzzi where we shared our personal stories and gave relationship advice. <3 Staff was also busy preparing for a wedding Ada and I got to watch from the balcony. That was pretty amazing.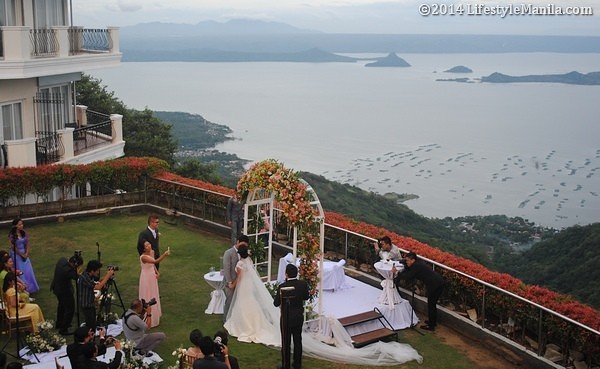 Especially the kiss!
The following day, Ada and I had breakfast and we were both blown away by the awesome view! I had a bit of juice and what most omnivores devour on a regular basis (seafood, chicken, siomai, etc.) Ada had some fish and veggies. She doesn't appear too thrilled about the food in these pictures, but I hope she enjoyed them. Either that or she hated the fact that I left her alone for several hours the night before.
Sorry babe.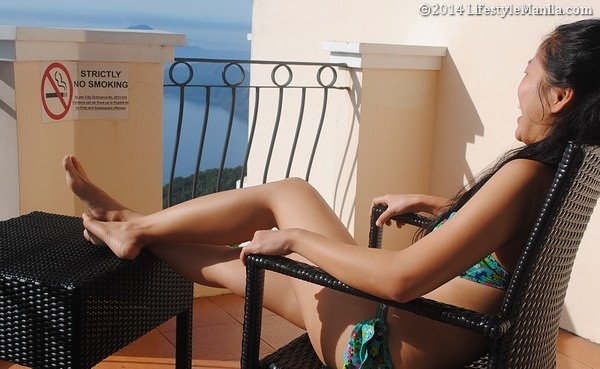 Ada perked up a bit when we went sunbathing on the balcony, though.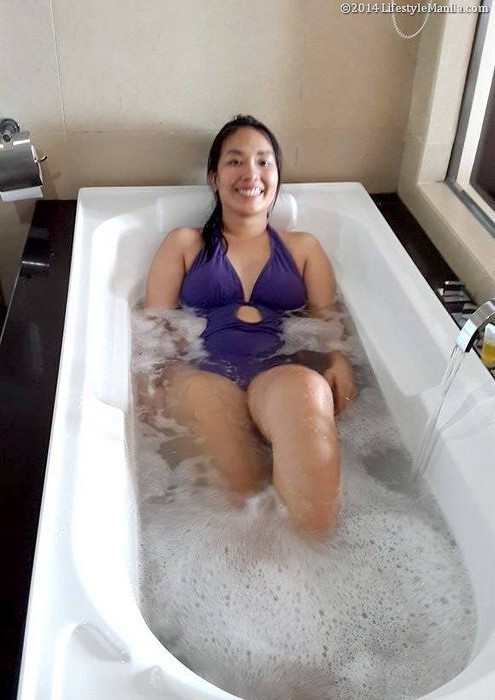 Then we had another round of bathtub therapy, which was nice.
Oh and here's how our room looks like. It's cool.
 Obligatory Lake Taal picture.
Sunday noon meant check-out so we headed back to Manila on a bus (specifically to Baclaran). We had lunch at Soi MOA, an insanely amazing Thai restaurant.
Ada said "Pout" and we were thinking about two different things.
Pad Thai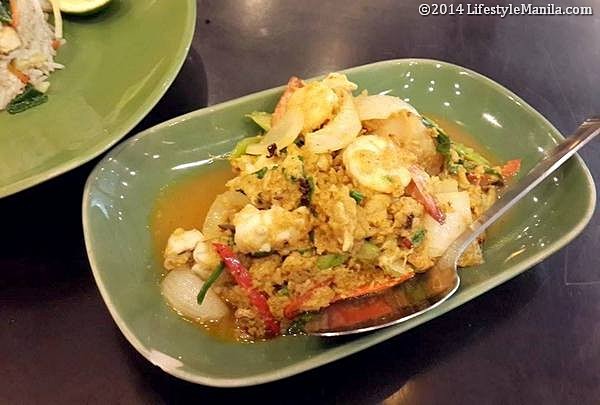 Seafood Curry
Vegetable Rice
At this point, though, I'm too lazy to post much about the food. I guess I'll have to visit a nearby Soi branch soon for a "proper" review. Let's just say that this restaurant is now my fave fave fave Thai place in Manila.