Did you know that 1 White Super Fresh powder is sold every 10 seconds? White Super Fresh has amazed me since it's Philippine launch back in February! I've even given this testimonial: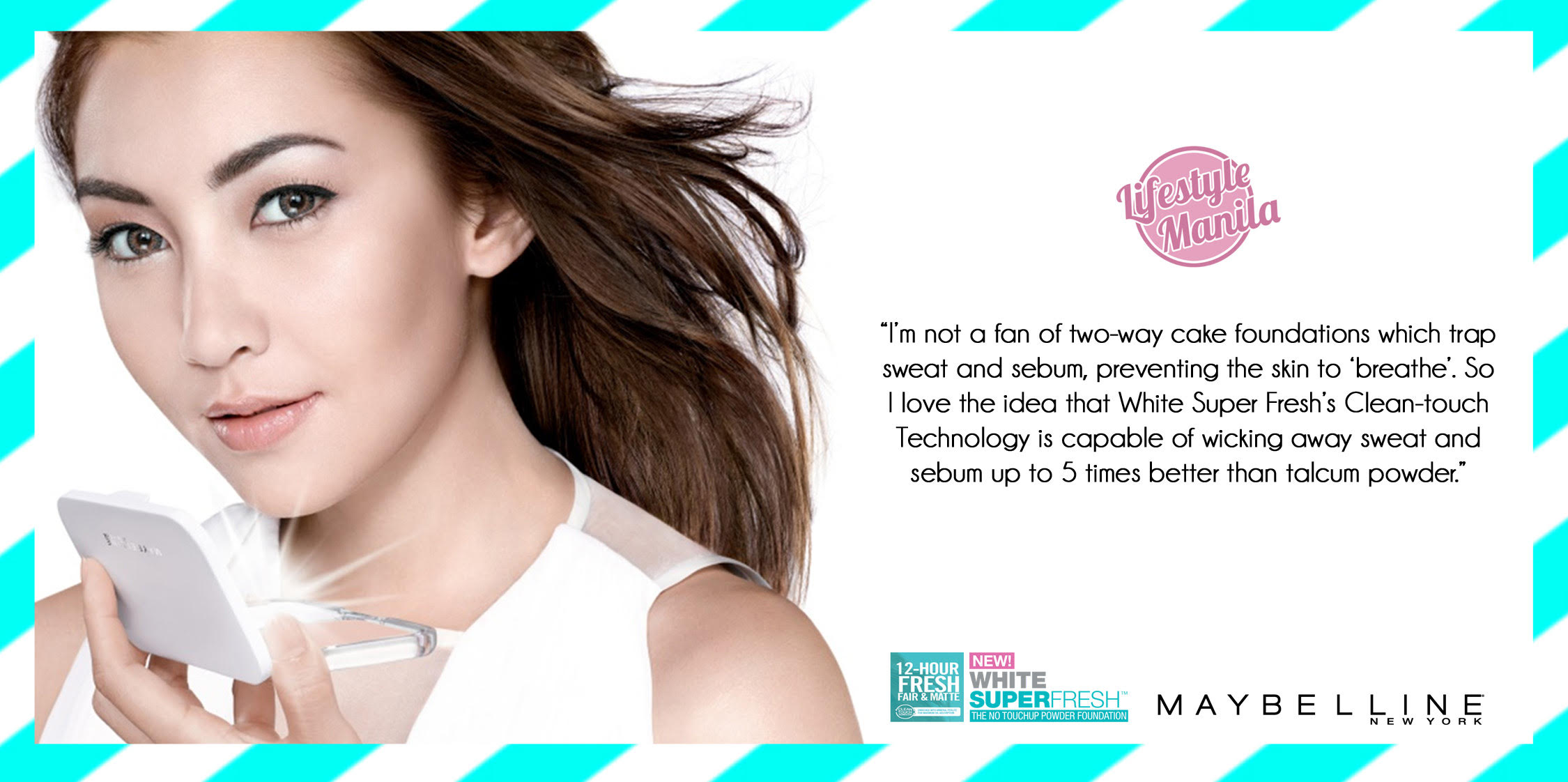 As a gesture of gratitude, Maybelline has decided to giveaway a year's supply of White Super Fresh and 2 Rebel Bouquet lipsticks to THREE LUCKY LADIES! 
Repost the above photo on Instagram and follow the mechanics below.
Instagram Repost Giveaway Mechanics:
1. Simply repost the above photo with the caption of your own testimonial of White SuperFresh by completing the sentence "I love how @maybellineph's White SuperFresh ______________________." Example: doesn't make me retouch every 2 hours during the day.
2. To successfully repost on Instagram, the testimonial must be added to the default message from the app "Repost from @kaxmerioles"
3. Contest hashtags #12hoursfresh and #SuperFreshxLifestyleManila must be included.
4.  Contest begins on August 15 and ends on August 22, 2015. Three (3) Winners will be announced on August 22, 2015.
5. Prizes include a year's supply of White SuperFresh and 2 Rebel Bouquet lipsticks! Winners must claim the prizes in BGC.
6. Contest is available to Philippine residents only.
P.S. If you haven't tried UBER yet, you can also use a special promo code to get Php350 off on your first ride!!! Click here for the code.