So after reading my tips here, you decided to what-the-heck visit Cambodia. You've got your fanny pack ready, you've smeared enough sunblock all over your body to remain white for the rest of your life, and you've got wads of cash stuffed in your front pockets (and shoes). You're ready, I know you are.
Now what?
Why don't you head over to these places (in proper order, please)?
1. Angkor National Museum My mom and I were lucky enough to get tickets from the guesthouse we were staying for $1 off each, but normally each ticket costs $12. Before you go and try to fully appreciate the Angkor temples, you need to learn the Khmer's history, and the best way to get a crash course on their unbelievably rich history is to visit their museum. Here you gain insight into their world, learn their religious background, etc.
You can take pictures inside, too, despite the warning sign in the lobby.
2. Cambodia Landmine Museum This place is a bit depressing, although the $3 entrance ticket is worth it. The place has a relief facility for at-risk local children, and the money they raise allows them to continue disabling landmines and providing education and livelihood for some victims. Here you get to learn Aki Ra's efforts in successfully removing landmines from different areas in Cambodia. You also get to see how violence change lives.
3. Angkor Archaeological Park This is the most important archaelogical find in Cambodian history, and boy is it huge! Locals can get in for free, but tourists are required to pay $20 for a day tour. You're better off buying their 3-day pass worth $40, especially since you will need several days just to see all the temples in the park. The best temples include the majestic Angkor Wat, the Ta Prohm and the Bayon.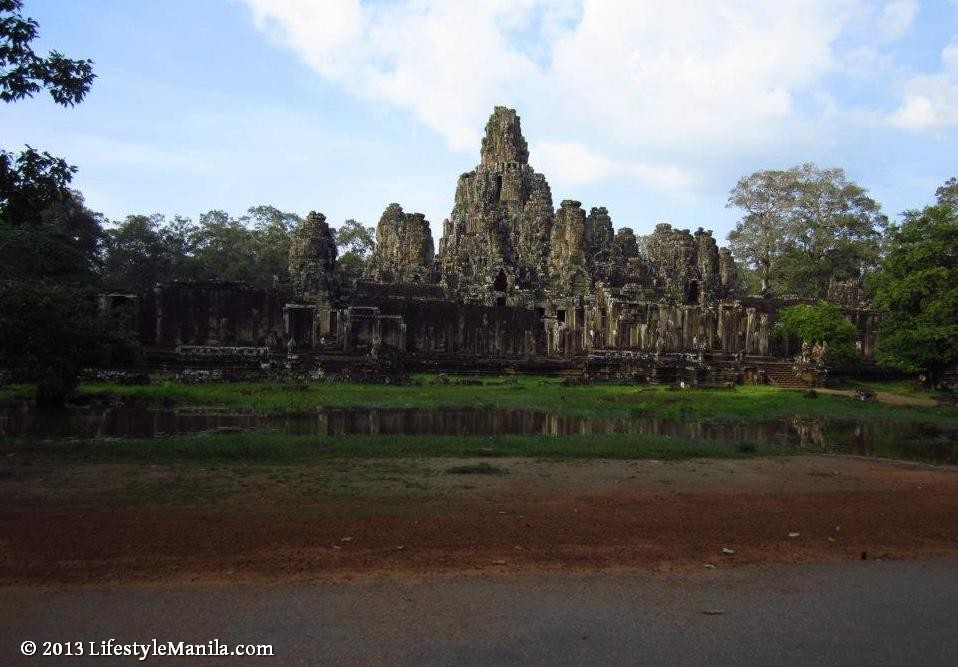 This is Bayon- the temple with the faces.
4. Angkor Butterfly Centre Up for some tropical flowering plants and butterflies? Get in the Angkor Butterfly Center for only $4 per person. Just like Aki Ra's Landmine Museum, the place is run by a Cambodian NGO that provides livelihood and supports locals.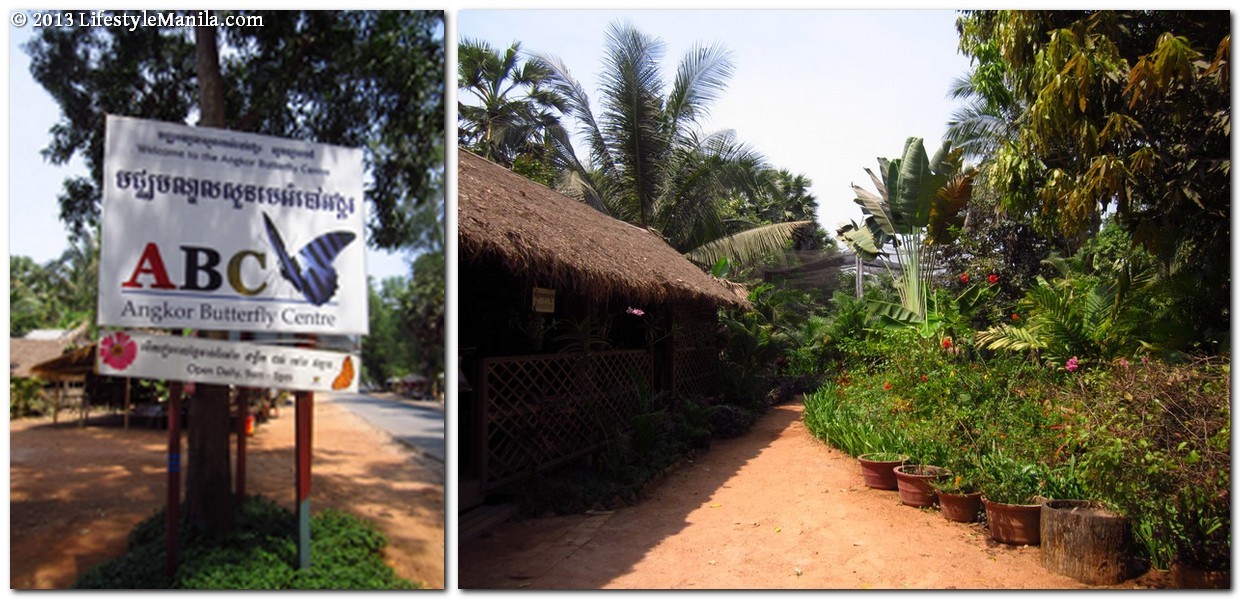 5. Happy Special Pizza If you're the adventurous type you'll definitely enjoy hanging out here. The place offers western and local food and beers, and it's reputed to offer pizza laced with weed! I'm not too sure about that part, but I ordered some pizza and pasta with my mom and everything turned out fine. A medium sized pizza costs $7 – $10 depending on your order. Strangely, the place offers free delivery.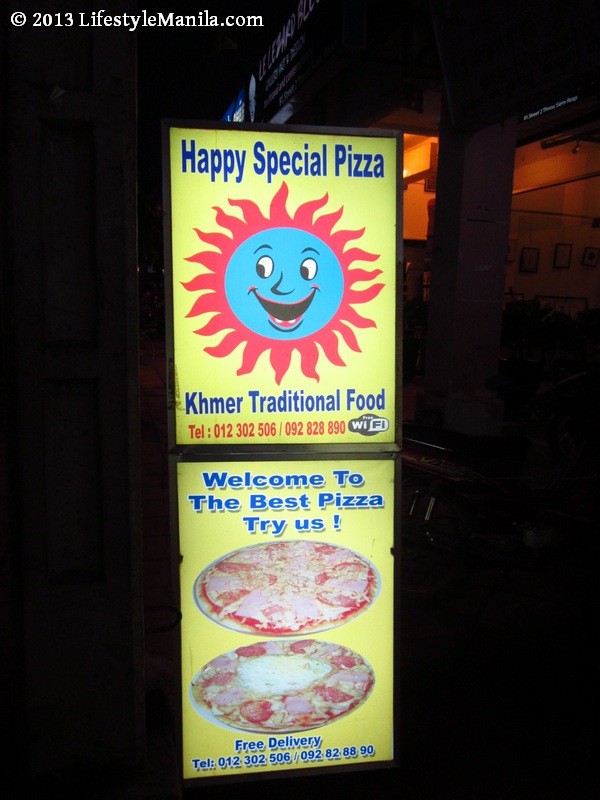 6. Sojourn Boutique Villas This place is cool. They offer beautiful villas you can rent for $120 per night, and they offer culinary classes for $22 for a half-day session and $40 for a full day.
My mom and I got to cook Cambodian curry and some crispy dessert.
Sojourn Boutique Villas
7. Tonle Chaktomuk For $5 my mom was able to dine here. I got in for free because of BarCamp Angkor 2013, but that will be in another post. The food is aplenty, inside and outside the buffet restaurant. The Vietnamese food I tasted there was terrific, too!
Tonle Chaktomuk resto is located across the Angkor National Museum, but I suggest you visit this place the day after taking cooking classes.
Well, I may have missed a few places, so I promise to update the list once I have my photo album sorted out. What other places would you suggest tourists visit in Cambodia? Let me know in the comments.