Environmental apps may still be quite uncommon in the App Store and Google Play, but WWF-Philippines knows how to exploit technology for the greater good.
Because AppLabs Digital Studios made their mark last year with three educational applications for kids, the company was able to garner attention from one of the most charitable groups in the country. Their collaboration with the same app development company of which I've been singing oodles of praise for some time offers a unique and very engaging perspective on marine life–that sea creatures have feelings too, and it's basically our job as God's stewards to help out.
EnviroPop is a cool app that promotes environmental education, and it costs less than Php41 to download. In the game, lovable undersea creatures (endangered and vulnerable species found in Philippine waters) all need our help to save them from toxic, man-made products. Water pollution that damage life forms under the sea have pervaded our society for years, and whilst there are people rallying against the inescapable destruction of our world by global warming, everyone should join forces and not discount our beautiful marine ecosystem.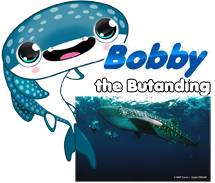 Aren't they cute?
Let's join WWF's Chichi the Panda and Bobby Butanding as they spread awareness on the destruction of marine habitats–places that everyone takes for granted nowadays!
Focus on the Destruction of Marine Habitats
Who shouldn't? EnviroPop knows that children should be made aware that there are things in life that we can condone and we must condemn. Fact is that dynamites and illegal fishing equipment severely affect the natural environment of marine animals. We should put a stop to the atrocity and start encouraging people to stop inadvertently supporting the destruction of marine biodiversity.
Everything starts with one small step, and with the dawn of the new century comes technology that makes people's lives easier. But do they help the marine animals' lives? Now they do in the form of EnviroPop, of course!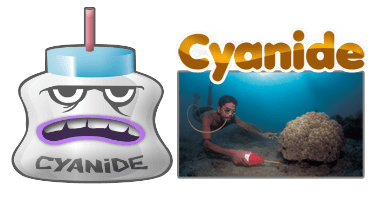 Time for kids to understand the dangers of cyanide fishing!
Environmental protection starts from us, and there's no better way than to understand the evils of dynamite fishing, trawl net fishing, oil in the ocean, and PET bottle littering than EnviroPop. The app teaches kids what exactly are wrong with these man-made fishing solutions that are currently damaging our precious marine ecosystems and eventually destroying our planet.
Ecosystem Preservation and Environment Biodiversity
With proceeds from the sale of this app going straight to WWF-Philippines' environmental protection efforts, even someone who doesn't own an iOS device will want to spare a few pesos and "download" the app. Learning how to conserve marine ecosystems is very important, and EnviroPop's time-pressure puzzle game will make people–young and old– further understand that petroleum and fish should never interact.
For marine environmental protection, download EnviroPop and teach everyone how dangerous sea hazards really are.
EnviroPop is primarily a time-pressure puzzle game for the entire family.
For more information, visit the EnviroPop website. You can also just donate to charity and download the environmental app straight away.