Bands dig in, straps slip, cups gape. Ill fitting bras are unsightly, and we only have ourselves to blame for this.
In Manila it can be a pain to find a good bra that fits. When I was younger all I knew were department store brands like Wacoal and Triumph, and I was always disappointed with how my small bust looked under shirts. When I started learning about band and cup sizes and how underwear sizing is different for every brand, I began to realize that, in general, a good fitting bra in the Philippines is hard to come by. In fact the only decent ones I found were in international brands La Senza, Debenhams and Marks & Spencer.
Apparently my band size is 32, and for some reason only La Senza, Debenhams and Marks & Spencer carry those. It's only recently that I realize that cups vary depending on the bands, and fitting ladies here in Manila hardly know much about true bra sizing or fit.
Bra Fit
In general, once you have your bust (fullest part of breasts) and band (right below your breasts) size, you subtract your band measurement from your bust measurement. The difference is generally your bra size, where each inch is a cup size.
To help me with my own measurements, I use one of the most accurate bra size calculators online. If the bra with your bra size doesn't fit well–as in the band is too tight, or a part of your breasts seem to spill out–you move along the sister sizes until you find the best fit. See below guide.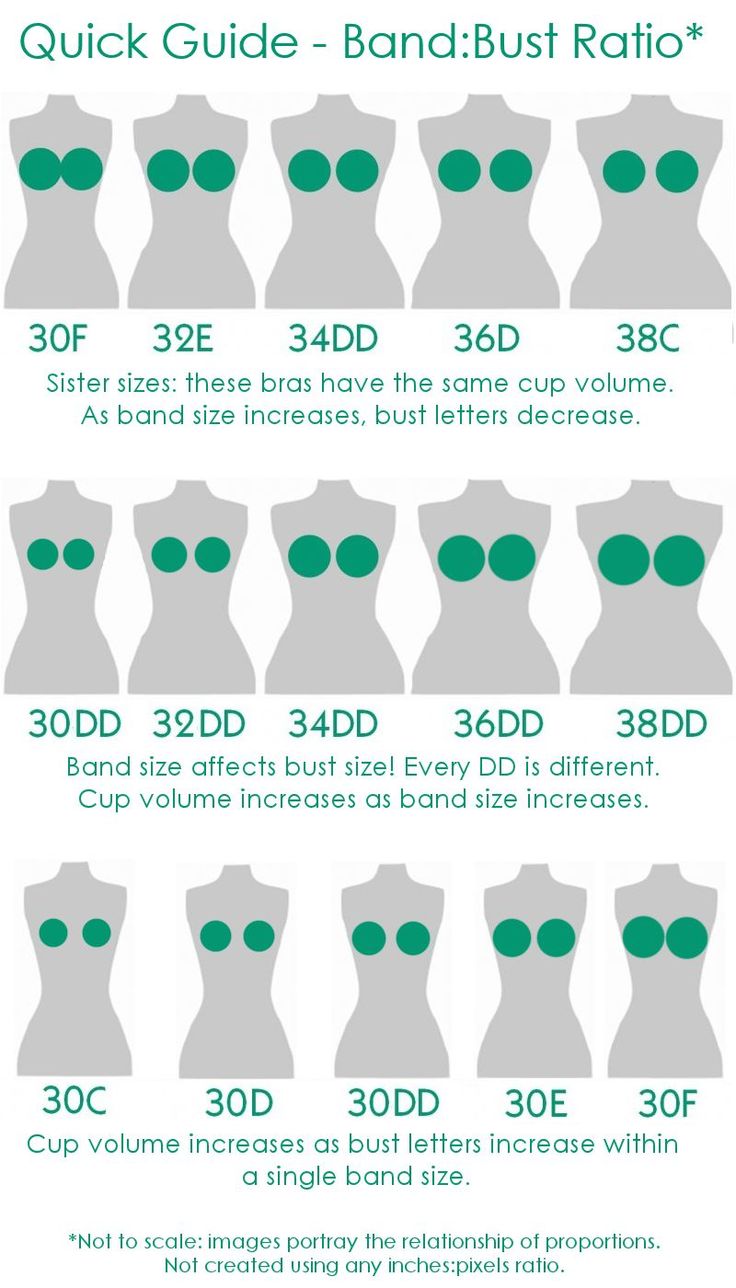 Image from http://marketplace.bangordailynews.com
And yes, changing cup sizes and band sizes is perfectly acceptable. So what if you become an E when you go down a band?You are slim, and your bust is bigger than you thought! Keep in mind different bra manufacturers also have their own sizing so it's perfectly OK to have different bra sizes per brand. (If you are looking for a great fit, check out bras by ThirdLove!)
Bra Care
Understandably, most Filipinas grow up a little frugal when it comes to underwear when we should actually invest more in awesome lingerie.
With a great fitting pair of undies you can avoid looking like a muffin top, you avoid red lines on your skin, and you generally feel better. With great brassiere, your bust looks better and fuller under your clothes, and bigger breasts are supported well, helping the back carry the weight. It doesn't help that loose cups, straps and band are also sometimes caused by poor bra maintenance.
To ensure the longevity of your bra, remember:
Handwash.
Use mild soap and lukewarm water. Let bra soak for several minutes before gently rubbing on areas touching your skin or using an old toothbrush to remove stains.
Rinse well.
Gently remove water from bra by pressing–avoid wringing! Don't distort the shape of the soft cups.
Hang dry. Hang bra by its gore (that band between the cups). NOTE: Too much heat can ruin the elastic of your underwear, so avoid using the dryer.
Different clothes have different washing instructions, and lingerie is no different.
Hope these tips help! Enjoy your hunt for great fitting brassiere in Manila!