Losing love handles and avoiding the muffin top effect can be difficult even for ladies within normal BMI. People are just different as far as body type and fat percentage is concerned. For instance, I have a pear shape that tend to put fat around my thighs and hips. Losing fat in my lower torso is my main goal, now that I have a gorgeous fit-and-flare dress to wear on my wedding day!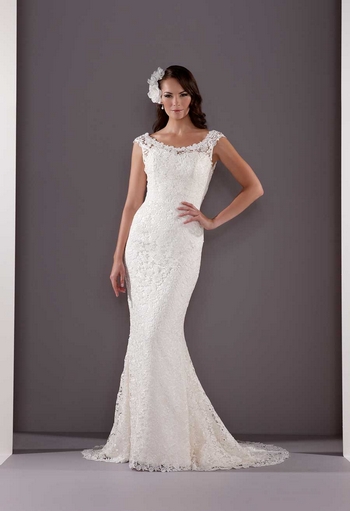 Image from www.theweddingcommunity.com.
Feeling the pressure, I turn to science to boost my weight loss journey. Enter the Contours LaserFit program, which offers a safe though accelerated approach to weight loss: lifestyle and diet changes complemented by two machines proven to improve the figure.
The Zerona Experience 
Zerona, a machine developed back in the 90s, is US FDA-approved to remove unwanted fat without surgery (i.e. liposuction). The laser has been found capable of liquefying fat within fat cells, causing the cells to release contents. What is removed from the cells is then naturally excreted by the body. With the fat cells smaller (and frailer) can eventually die out, leading to a smaller waistline, hips and thighs.
The Zerona machine manufactured by Erchonia Medical Inc.
Coming in for a 40-minute Zerona session promises a slimmer figure, as long as the follow-up session is done within 72 hours of the previous session. In my case, my work schedule only allowed me to come back after 3-4 days, using up the 6-session trial in about 17 days instead of the recommended 14. I tried to compensate by walking frequently, drinking more than the recommended daily amount of water (2 liters) and eating mostly fiber-rich foods (read: plants). The LaserFit program also highly recommends regular exercise, and due to my hectic schedule I was not able to commit to this.
The Vibratrim Sessions
Ideally, each Zerona session is followed up by a 10-minute, high-intensity workout and another 10-minute session on Vibratrim.
Vibratrim is a vibrating machine you stand or sit on to encourage the release of the fat contained in the fat cells damaged by the Zerona machine. first time I tried Vibratrim I was obviously out of shape, having stopped my regular exercise routine back in February. So just three minutes in, I was already feeling dizzy from all the vibration.
The Verdict
After 6 sessions, I am happy to report that the LaserFit program actually yields results! At first, I was worried since the rainy season damaged the workout area at Contours during my trial. I was unable to do my workout and Vibratrim session once or twice.
Despite the rain uhm raining on my parade, I think the LaserFit program I took still led to decent results.

Just look at how I lost inches around my waist and even thighs in just two weeks! Those are safe numbers!
During the LaserFit program I realized that the Zerona procedure best serves those who might not be candidates for liposuction (like if they have diabetes). The results might not be as dramatic of course, but at least there is no down time and heavier set people can finally have a shapely figure, regardless of body type. The LaserFit program is what really makes Contours provide people with the contours they want.
Can't wait for my wedding! Visit http://www.contours.com.ph/ for more details.