There's something different on the 4th floor of the snazzy Food Hall in BGC's Uptown Mall. What just opened in the early part of November is helping endear Thai food to the Filipino palate.
The regular Thai food comes very spicy, usually flavored with ingredients like lime, peanuts, basil, coconut milk, garlic and chili peppers. Dishes are bursting with flavor, though they do tend to run a little too overpowering for our taste.
Enter BKK Express, which offers a little toned down Thai food to suit the Filipino taste buds (that have been used to fast food burgers and sweet spaghetti).
LifestyleManila has tried:
Pad Thai, which, priced depending on meat topping, starts at Php210. Although a little on the pricey side, one serving is enough to fill two people. I like the tamarind flavor and the available options: tofu, chicken, crabmeat and Singaporean style. Hot tip: Ask for chili flakes and some Thai seasoning like sugar or vinegar to boost the flavor.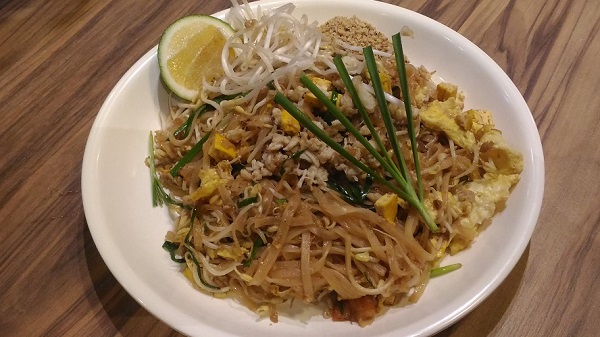 Pad Thai Crabmeat pictured above
One serving of Thai Fried Rolls is a filling snack/meal on its own at a reasonable price of Php120.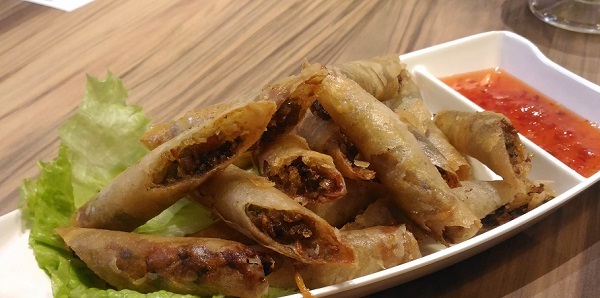 Thai Sweet Pork BBQ should not be missed even at Php330 per plate of 10 skewers. The spicy coconut sauce that comes with each order is a win in my book.
Really good Pork BBQ pictured above with some Chicken Satay.
Thai Iced Tea (Php55) and Pandan Iced Tea (Php45) are refreshing. They pair well with the Thai dishes.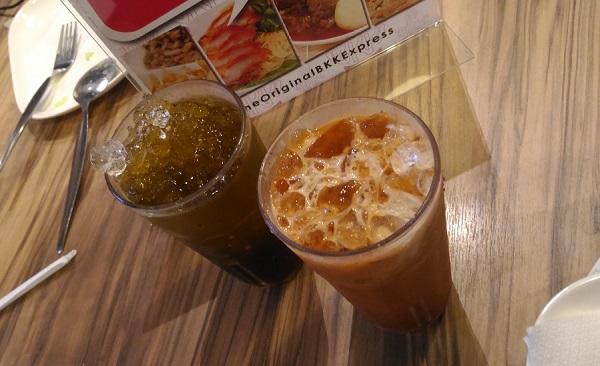 Don't let the perspective fool you on the size of these tumblers. They're about 260 ml.
Sticky Rice Mango Sundae is a cool and sweet treat composed of sticky rice, sweet coconut milk, mango cubes, macapuno sorbet and some coconut shavings. It's another filling snack to get you by the coming summer months for only Php135 a pop.
VERDICT
Thai Taste 4/5
Price 3/5
Service 4/5
Value 3.5/5
Overall 3.5/5
Fast food is fast food, and anyone craving Thai on a budget within Uptown Mall now has better access with some really quick and clean service. The only concern here is that while the authentic Thai ingredients are there, some offerings leave a little punchier flavor to be desired. Prices are a little on the expensive side, but since it's in posh BGC we can forgive them a little bit. Hopefully after a month or so passes, the crew will be able to serve up some really good and authentic, quick serve Thai meals.
Check them out at the Uptown Mall Food Hall in BGC.